Devlog 2 - March. 5th. 2022 (AI, Gem fighter?)
---
Update to the demo is coming soon, big changes on the way.
Controls have been getting a bit of an overhaul.
Forward Dash:
I added a forward dash that can be activated on forward, down + Jump button.
You can dash past opponents trying to corner you or even through projectiles if you time it right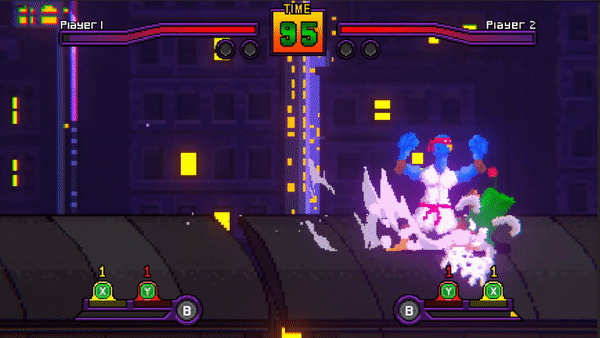 Jump:
The jump has been changed, all fighters have gotten new animations and the jump feels a lot better now.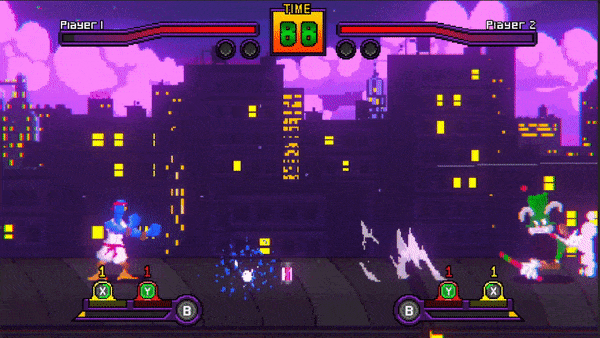 The New Rules of The Game:
Heavily inspired by the Gem system in puzzle fighter mini mix.
The Mutagens:
A successful hit might spawn a mutagen.
Each fighter can now upgrade special attacks by collecting Mutagens, red or yellow.
Each fighter can upgrade each super 2 times.
This means Orwell's fireball can be upgraded to a bigger fireball (level 2) and if you collect even more to a laser attack.

The Pizza:
You can now collect pizza and gain a little health back.

Bigger arenas:
All arenas are now bigger to make fighting more tactical.
This changed the balancing of the game a lot.
Debug mode:
I made a debug mode so I can see the colliders and what the Fighters are doing.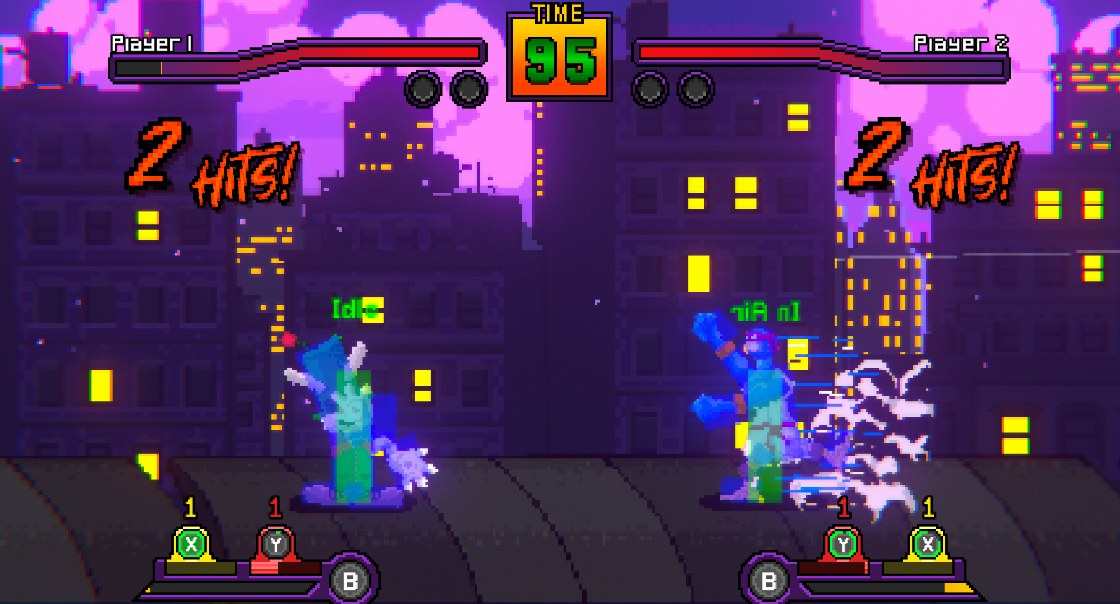 New AI:
I made a new system for AI.
The new system is run by AI patterns, making it possible to program button combinations.
Current patterns
For each Character Unique

Attack pattern
Defend pattern

Collect Health item
Collect Mutagens to level up
Which pattern that is selected is based on distance to the opponent and if the opponent is currently attacking.
Also if health is low and health items in the scene "Collect Health item" will run.
The AI will also try and look for opportunities to go for a Mutagen to level up attacks.
New UI and Animations:
The game New UI and UI animations.
New background VFX.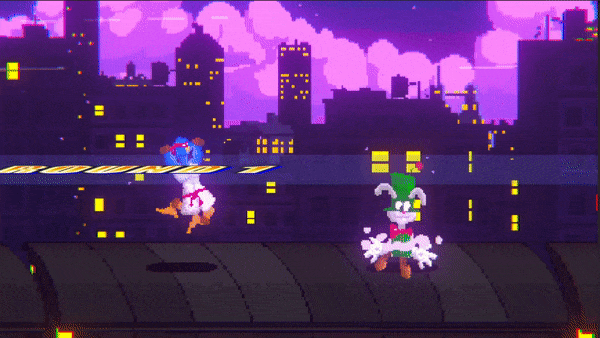 General fixes:
A hit now turns the fighter toward the hit.
There was a bug on keyboard controls on P2(number keyboard settings), keys have been changed.
Multiple collision issues have been fixed.
More balancing.
Also remember to Wishlist on steam.
Get Mutant Karate Canary (Demo) MKC