Devlog 4 - Web player is back Version 0.75
---
New movement:
You can now walk!
How great is that?
With this a lot has changed. All attack animations had to be retimed and balanced.
Jump had to be remade and overall speed of fighters had to go through some testing.
I really hope you like it. The game feels a lot better now.
NEW FIGHTER Dough and Mom:
Dough is now playable.
Dough is a karate dog, but all the special moves are performed by his owner.
UI:
The in game UI now has fighter names.
There is now a presentation animation when a match begins.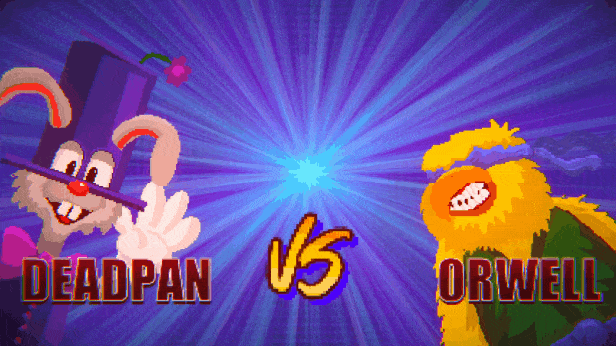 Tutorial:
New tutorial with the new movement controls.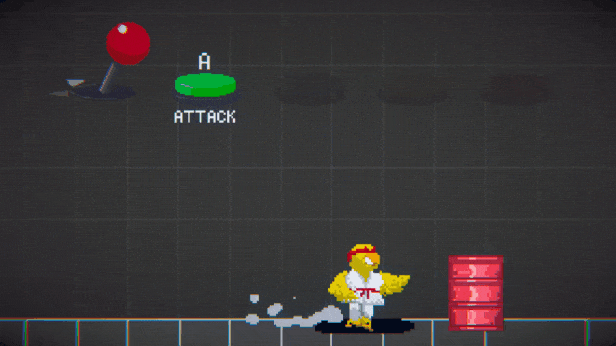 AI:
With the new movement system a new AI was needed.
I might write more about this later on since it was really fun to make.
Overall graphical improvements:
Screen resolution is now "fake" locked.
Lighting and Arena pass.
Bugs Resolved:
Check special images
Completing single player then selecting a fighter.
Timeout bug
Too Fast in air attack
Go forward through walls
Fixed Orwells Fireball
Web build works again
I think this update concludes my tweaking "Look and Feel" of the game.
And I can now move on to create the "City map" story mode. + Even more fighters!!
Remember to Wishlist the game on steam!
Files
MKC Web 24-04-2022.zip
Play in browser
Apr 24, 2022
Get Mutant Karate Canary (Demo) MKC