Devlog 3 - March. 20th. 2022 NEW DEMO! Survival Mode
---
Survival Mode:
It is finally here! The first version of SURVIVAL MODE.
The rules are simple.
You fight one round against a random fighter
If you win you get the option to either.

Keep Yellows collected
Keep Reds collected
Keep Supers earned
Or add 30% to you health

The difficulty scales each fight
How many wins can you get?
In survival mode you can fight the new fighter Dough and Mom.
There are also a few more arenas to see.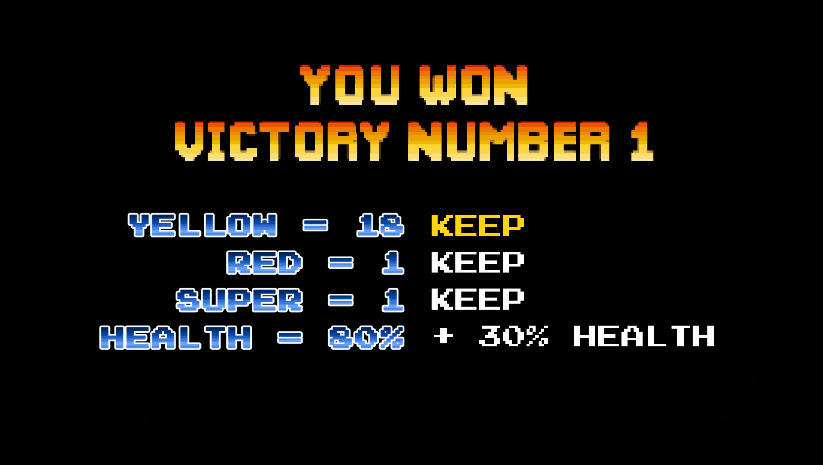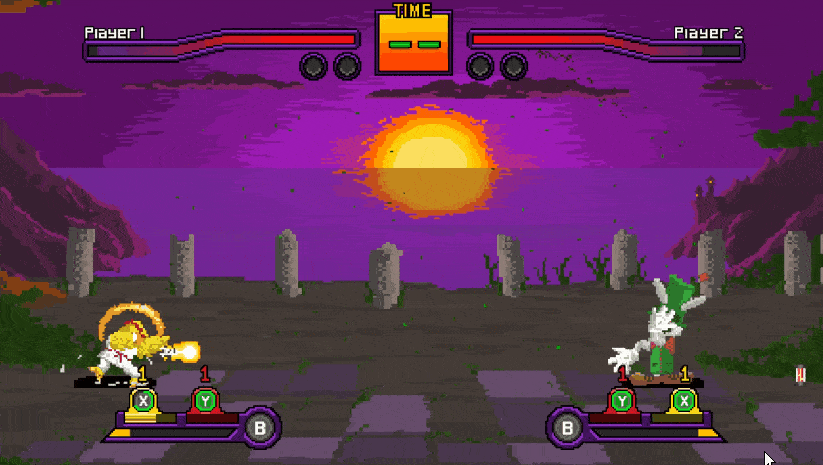 Dough and Mom:
This new fighter is amazing.
Right now he is only available to fight against in survival mode.
If you want to fight as Dough yourself you'll have to wait a bit longer.
Go wishlist the game on steam.
New Controls:
There were some problems with registering input for Keyboard Player 2.
So I've changed the buttons a bit.
Player 1 Keyboard
WASD to control direction
B i Jump and In-Air-Attack
G is Power One
Y is Power Two
H Is SPECIAL
Player 2 Keyboard
Arrow Keys to control direction
M is Jump and In-Air-Attack
, is Power One
. is Power Two
- Is SPECIAL
Gem Fighter:
The game has changed a lot and now you can finally try it for yourself. so I'll add the rules here again if you didn't read the last devlog.
The New Rules of The Game:
Heavily inspired by the Gem system in puzzle fighter mini mix.
The Mutagens:
A successful hit might spawn a mutagen.
Each fighter can now upgrade special attacks by collecting Mutagens, red or yellow.
Each fighter can upgrade each super 2 times.
This means Orwell's fireball can be upgraded to a bigger fireball (level 2) and if you collect even more to a laser attack.

The Pizza:
You can now collect pizza and gain a little health back.

No web build anymore
Yeah I'm sorry but the new AI I wrote won't work with web builds, so download only from now on.
Get Mutant Karate Canary (Demo) MKC